Interview with James Hollingsworth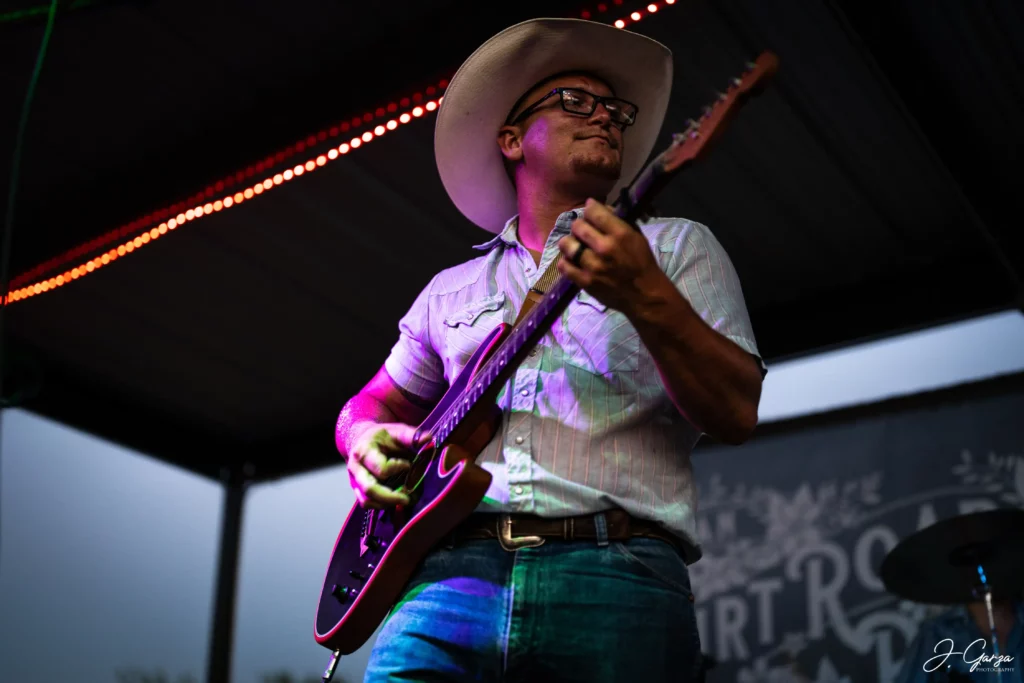 James Hollingsworth is a talented singer-songwriter with a unique history in the music business. From touring Europe in his early days playing classical music to writing about the stories that matter most to him, James has established himself as a serious presence on the stage, with a style that is both personal and introspective. With a keen ear for storytelling and a deep appreciation for the music that has inspired him, James is poised to continue making waves in the industry, and is sure to captivate audiences with his live performances. We caught up with James ahead of his February 11 appearance on Texas Music Cafe® and uncover the stories behind his music, his creative process, and his vision for the future.
Texas Music Cafe®: James, it's great to have you here today. To start off, can you tell us a little bit about your background and how you got started in the music industry?
James Hollingsworth: Absolutely. I got my start in music by playing classical music through high school and college, then touring Europe playing classical and jazz music. When I returned home, I fell into a day-to-day job, but started writing about my thoughts, experiences, and conversations with friends. With encouragement from a few close friends, I started playing in bars and eventually, I found myself where I am now, surrounded by musical friends and creating new music.
Texas Music Cafe®: That's a fantastic journey. Your music has a very soulful and personal touch to it. What inspires your creative process when writing and recording music?
James Hollingsworth: Most of my inspiration comes from stories, old stories passed down from the elders I grew up with, as well as my own life experiences and everyday conversations. I find that these stories and experiences provide a great deal of material to write about.
Texas Music Cafe®: You're known for your live performances, can you describe what audiences can expect from your upcoming show at our venue?
James Hollingsworth: My live performances are quite surreal. I have a serious presence on stage, but I also enjoy breaking the mood with a laugh or joke. When I'm singing my own songs, I see it as telling a story to the audience in a different way. I've been told that I crouch the microphone in a similar way to Hank Williams, and my band provides the ambiance so that I don't have to dance. This allows me to convey the sincerity of what I'm singing about without any distractions.
Texas Music Cafe®: That sounds amazing. Can you tell us about a particularly memorable performance or tour you've been a part of?
James Hollingsworth: Yes, I have a great memory of a performance I did in the fall of 2022 for the release of a new single. The crowd was larger than usual, around 600 people, and I was unsure about the new band lineup. But they were tight and the crowd was singing my new single with me. It was one of the most spiritual experiences I've ever had on stage.
Texas Music Cafe®: That's fantastic. In the music industry, there is often a balance to strike between artistic vision and commercial demands. How do you balance these two things in your own work?
James Hollingsworth: To be honest, I don't have a specific strategy for balancing my artistic vision with commercial demands. I take any demands with a grain of salt and I usually don't let on that I'm taking them into consideration. I'm usually very serious and never breaking eye contact, which usually weeds out anyone who just wants to cast stones. If someone's suggestions or demands are genuine, I'll consider them, but I won't let them influence my artistic vision.
Texas Music Cafe®: How do you see your music evolving in the future?
James Hollingsworth: I could see my music evolving into a more rock and roll style. I'm comfortable in multiple genres, but I feel like the pool of musicians who play traditional country and folk music is dwindling. Lyrics are what transcend the different styles, and the band ultimately decides the direction. I'm open to exploring new sounds and pushing the boundaries of what people expect from me.
Texas Music Cafe®: Are you currently working on any collaborations or projects?
James Hollingsworth: Not at the moment. I've had some interest from other musicians, but nothing has materialized as of yet. Most of the musicians I know have busy schedules and multiple responsibilities, so it's hard to find the time to collaborate. But I'm always open to new opportunities and wouldn't rule out a collaboration in the future.
Texas Music Cafe®: Can you tell us about the meaning behind your band name or any of your song titles?
James Hollingsworth: I originally started the band as The Rolling Brazos Band, but eventually decided to use my own name for branding purposes. I didn't want to market a band that was constantly changing its roster. As for my songs, I have one called "30 mph Town" that I rarely play live. It's a tribute to my grandfather and great-grandmother, who played a significant role in raising me as a child. They taught me to slow down and think before I speak or write, which is why I don't belong in this fast-paced world. The song is a nod to the small town where I was raised and the lessons I learned growing up there.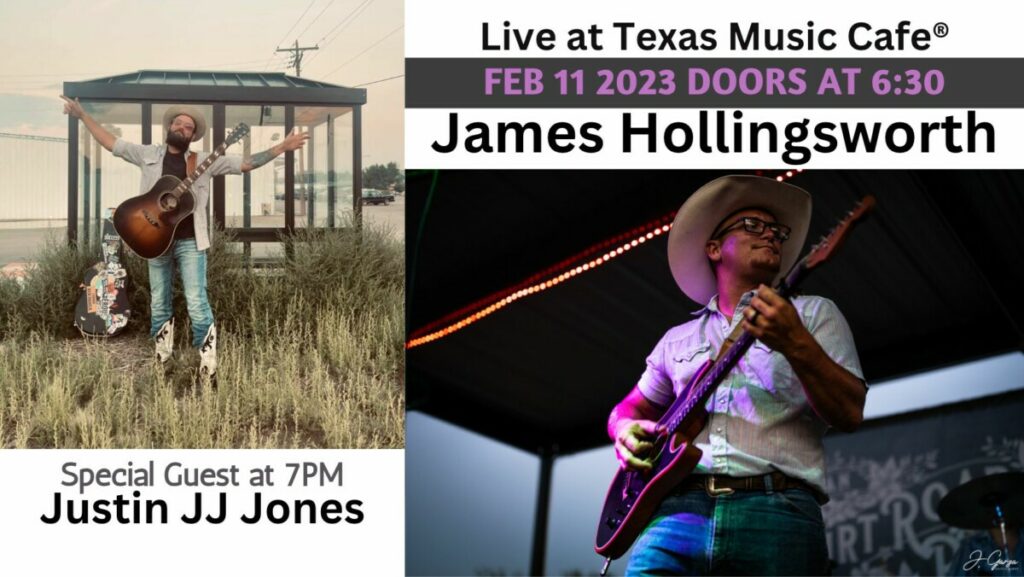 ---
Find more from James Hollingsworth
Share on your social accounts