From Punk to Folk: The Journey of Tribe & King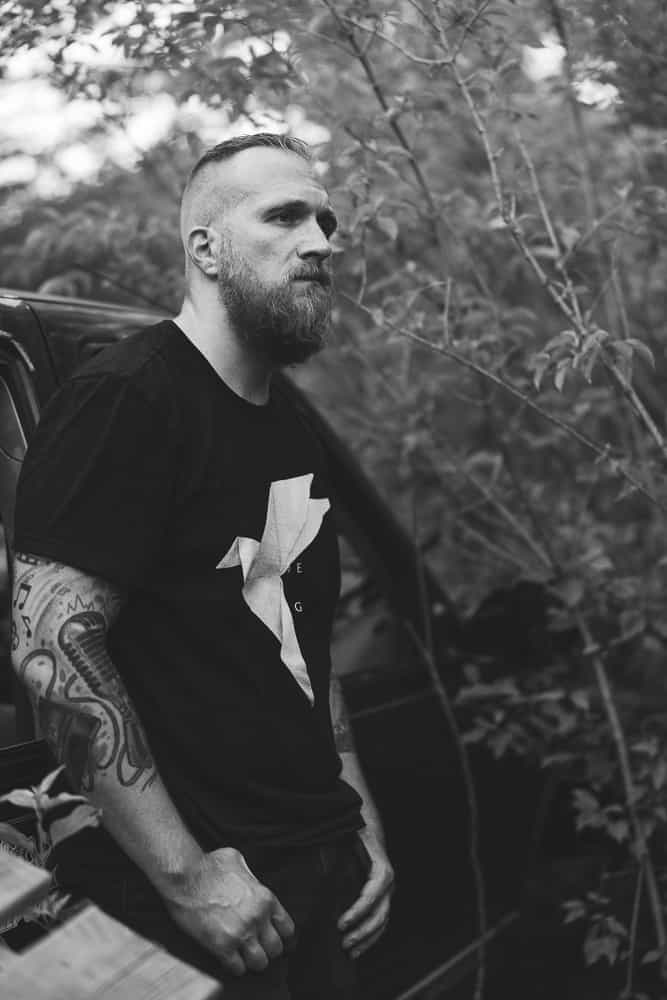 Growing up on the East Coast, Tribe & King was heavily involved in punk rock and metal music as a youth. Playing with a popular punk band and building a strong fan base took a toll on a young Benjamin Defibaugh. After a decade-long break from the industry, Benjamin moved to Texas and fell in love with folk music. This newfound genre helped him rediscover his voice and start a solo career as Tribe & King.
"Punk was my way of life," Benjamin explains. "Everything was wild, fast, and crazy. I spent a lot of time under the influence and malnourished. A lot of pain and regrets came from those years. So when I started to fall in love with folk music, I ended up doing the exact opposite. I made slow, relaxing music to calm the soul."
The transition from playing in a band to performing solo was also a rewarding experience. Benjamin says, "Solo has been a lot easier. Less to coordinate, no stress, and gigs can be very intimate. But I do miss the band. I am currently setting up a band with a few solid guys behind me."
In terms of live performances, Benjamin tailors his set list to the crowd, starting with more upbeat songs and ending with slower, intimate songs. His live performances heartfelt, featuring solo acoustic guitar and sometimes harmonica. "I want the audience to feel warm and invested in the music," Benjamin says.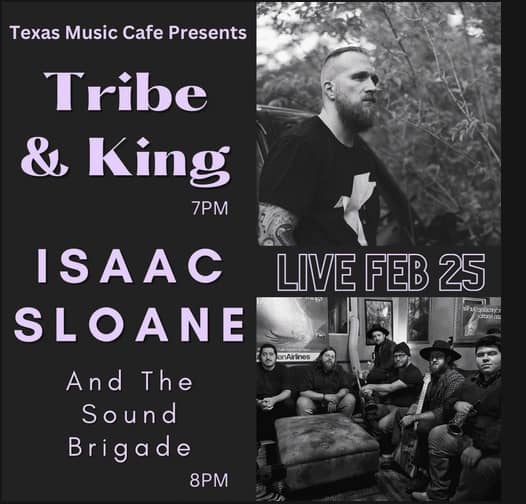 In the past year, Benjamin has seen slow and steady growth as a solo artist. He's played at venues like Tulips in Fort Worth, MASS in Fort Worth, and the Arlington Music Hall, and has put out two EPs with a third one on the way. He's also working on a full-length album that will be out this year and is a concept album originating from the first three EPs.
When it comes to inspiration, Benjamin doesn't have to look very far. "I am most inspired by my family and my faith," he says.
In terms of balancing his artistic vision with the commercial demands of the music industry, Benjamin admits he's still figuring it out. However, he's confident in the direction his music is evolving. "I am a student of my trade. I love to learn, grow, and get better. I only anticipate things getting bigger and better from here," he says.
Benjamin produces and engineers his own music from his home studio, using a Scarlet interface and Pro Tools. For live performances, he uses a pedal board for his acoustic guitar and vocals and runs basic compression and reverb on his acoustic guitar and compression and tone on his vocals. He also uses a PC with pads that he controls with a foot pedal to create dynamic throughout his songs.The meaning behind his band name, Tribe & King, comes from his name, Benjamin, who was one of the 12 tribes, and King, for the King of Kings. When he's on stage, it's just him and God, he says.
Tribe & King's journey from punk rock and metal to folk music has been a journey of growth, finding his voice, and connecting with his audience. With a growing fanbase, upcoming projects, and a dedication to his art, the future looks bright for this solo artist.
---
Connect with Tribe & King on His Social Networks